Year 3
Welcome to Year 3!
The Teachers and Teaching Assistants in Year 3 are:
Foxes Class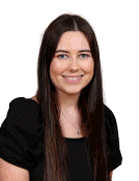 Miss Sturgeon
Teacher
Mrs Bransbury
Teaching Assistant
Frogs Class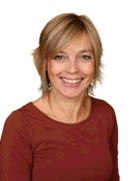 Mrs Robinson
Teachers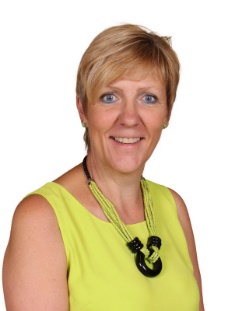 Mrs Shipp
Teacher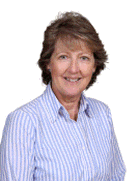 Mrs Willis
Teaching Assistant
Team Leader: Mrs Croke
Welcome to Year 3. The transition from KS1 to KS2 is a very important one, and we have a brilliant team to ensure this goes as smoothly as possible. The team is made up of two classes, Foxes and Frogs. The teachers are Miss Sturgeon, Mrs Robinson, Mrs Shipp and Ms Salmon. We are very lucky to have the support of Mrs Bransbury, Mrs Willis, Mrs Rolfe and Mrs Hocking, who are invaluable in supporting the children. In Year 3 we explore some fantastic topics. During the year, we enjoy celebrating the life and books of Roald Dahl Day with a special Roald Dahl day. We create our own model robots using junk metal, spend time in our local area on the River Adur, and travel back in time to the Stone Age, Bronze Age and Iron Age. The children look at predatory animals, plants, food chains, habitats and learn the key parts and functions of animals and plants.
Summer 1 Topic - Tribal Tales
Maths
We will continue looking at non-unit fractions, finding fractions of a set of objects. We will compare fractions with different denominators, finding out the meaning of equivalence. We will add and subtract fractions with denominators. We will be reading clocks and telling the time in hours and minutes, looking at the difference between 12 hour and 24 hour clocks. The children will also be looking at measurements of length and perimeter.
Literacy
This term, we will introduce our new topic by finding out information about the Stone Age, Bronze Age and Iron Age. The children will work in groups to research one of the eras and create a presentation, which they will then present to the rest of the class. We will then move on to writing an adventure story, using the book 'Stone Age Boy' as a stimulus. We will be practising writing longer pieces to build up our stamina for writing and will be practising our punctuation and grammar that we have learnt so far this year. We will also be developing our proofreading and editing skills. Our reading will centre around non-fiction texts, poetry and The Stone Age Boy.
Science
In this half term, we will be linking our topic to our science unit, Rocks and Soils. We will be looking at the different types of rocks, their properties and how they are formed. We will classify rocks by their properties and their uses. We will then explore how fossils are formed and investigate, discover and classify the different components of soil.
History
We will be constructing timelines showing the changes throughout the Stone Age. We will look at the history of hunter-gatherers and farmers, researching the history of Skara Brae. Then, we will use Google Earth to locate Stonehenge, researching the different theories as to how this was built.
Art and Design
To start off our topic we will be creating cave paintings, using pastels and chalks to produce a classroom display. We will be using our science (Rocks) as a stimulus to create observational drawings - drawing rocks and adding tone, texture. We will explore the lives of the Beaker people and their development of Beaker pots. We will then sketch initial designs before we create our own pots, using clay. We will also be using paint, to practise mixing paints to create different tones of the same colour to then create a silhouette of StoneHenge.
RSHE
This term, we will be covering the theme - Family, Friends and Relationships. We will start by considering who the important people are in our lives before looking at what characteristics we feel are important to build friendships. We will look at the term 'respect' in the context of self-respect. We will also consider how families can look different to our own and discuss that the foundations that families are built upon are the same irrespective of how the families are made up.
Computing
This term we will be looking at Algorithms and the children will use logical reasoning to explain how some simple algorithms work and begin to detect and correct errors in algorithms and programs. The children will understand that a computer needs clear instructions to make things happen and use problem-solving strategies, navigation and coordination skills.
RE
Our topic this term is 'Gospel' and we will be asking the question "What type of world did Jesus want?" We will be looking at the teachings of Jesus and we will study the story of the Tax Collector and Jesus healing the Leper. The children will consider what the disciples had to give up in order to be one of Jesus' followers. We look at the qualities needed to be a church leader and how they follow Jesus 'fishing' for people.