Vision & Values
Our Vision
We want Steyning CofE Primary School to become synonymous with educational excellence by building an Inclusive Christian community based on 'Love' where everyone feels valued, safe and supported. Everyone will be empowered to change their own lives and the lives of those around them. To be able to stand up and become responsible members of the community, making a difference.
We will all aim to live and learn through our four key pillars:
A love of learning
A love for oneself
A love for each other
A love for the world around us
Together, we will continually strive to remove the barriers to success, fear of failure and widen horizons for all. We will provide a culture of mutual respect and acceptance with children moving onto their next venture with the skills and values to set them on the path to achieve their dreams.
We will build a collection of amazing memories where learning is fun, and education is valued. Our school will take pride in leading the children in Steyning C of E Primary School on their journey - both educationally and for life; enabling them to flourish and shape our community for the better.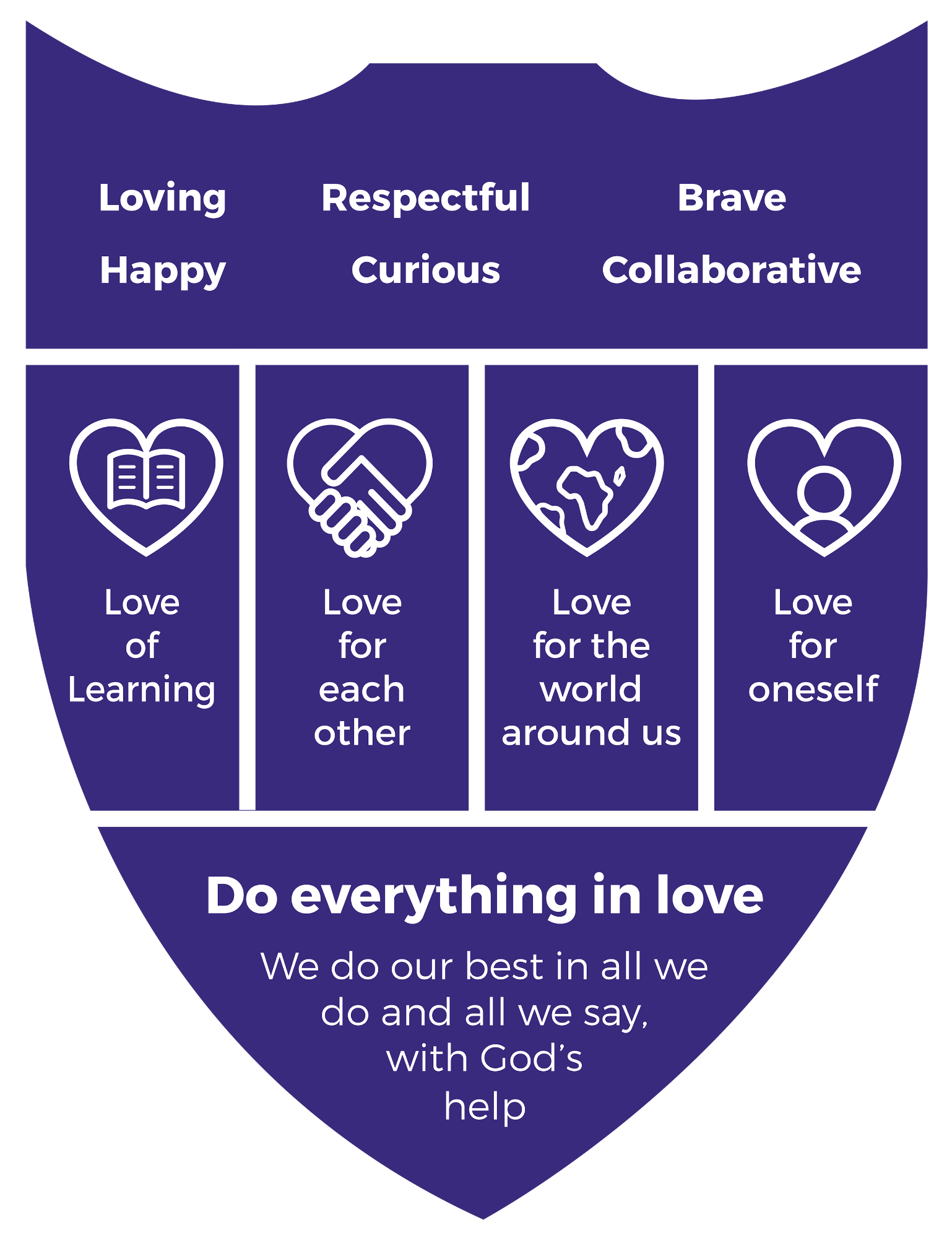 Our School
In our school we base all we do on the Vision Phrase "Do Everything in Love "(1 Corinthians 16: 14), from this, four key pillars were devised and then our core values came from these. This was developed with input from our children, our parents, our staff and governors. The children and staff have now also worked on how these values should look around the school and what we as staff should do to encourage and teach to develop these values in our children. This framework underpins all we do in our school and supports our School Improvement Plan to ensure it meets our Vision statement:
"Do Everything in Love; we do our best in all we do and all we say with God's help."
Please look at this: