Year 2
Welcome to Year 2!
The Teachers and Teaching Assistants in Year 2 are:
Owls Class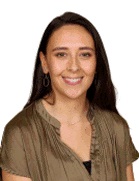 Miss Norbury
Teacher

Miss Foord
Teaching Assistant
Woodpeckers Class
Mr Carter
Teacher
Mrs Aldridge
Teaching Assistant
Team Leader: Miss Norbury
Welcome to Year Two! We are very excited to welcome you to our team. Year two has two classes, Owls, taught by Miss Norbury (KS1 team leader) with the assistance of Miss Foord, and Woodpeckers, taught by Mr Carter and assisted by Mrs Aldridge. We are all very excited about helping the children develop and our roles in supporting them in their learning journey. Our classrooms are full of life and fun and we love working with the children to reach their full potential.
Year two is a particularly interesting time in the children's lives; it marks the end of their KS1 time in school and over the year, we will help prepare them on the journey towards KS2. We believe in developing the children's independence, confidence and passion for learning. Throughout Year two, we will focus on helping your child reach the standard required for the end of Key Stage One, for which they will sit tests in the Summer Term. Year two will be full of fun and adventure as we embark on voyages with pirates, stroll through the ancient streets of Steyning, brew unbelievably weird, fascinating potions and will finish by ploughing our way through our scented gardens. You wouldn't want to miss it!
Summer 1 Topic - Muck, Mess and Mixtures
Maths
This half-term, we will begin by learning about measurement, focusing on length and height. We will then revisit core areas of our maths curriculum: addition, subtraction, multiplication and division. Within our consolidation of the four operations, we will apply our understanding to many different contexts.
Literacy
This term, we will be focusing on weird and wacky text that is George's Marvellous Medicine. Our writing will be inspired by the mischief George creates when making his own potion. As well as being story writers, we will look at the poet Michael Rosen and the techniques he uses to entertain readers! We will learn to retell his poems before having a go at writing our own.
Science
In this half-term, we will be learning about everyday materials and their properties. We will be looking at objects found around our homes and how their properties make them suitable for different jobs. We will put their properties to the test through a range of scientific experiments.
Art and Design
To start off our topic we will be looking at the work of Piet Mondrian. We will look at how he used colour and pattern to create appealing artwork that is popular across the world. We will have a go at creating our own versions of 'New York Boogie Woogie' and displaying these in class galleries. We will then use our artist study to help plan our sewing masterpieces! We will design, make and evaluate our favourite shapes, slices and styles of toast for our consumer audience.
RSHE
This term, we will be covering the theme - Family, Friends and Relationships. We will start by considering who the important people are in our lives before looking at what characteristics we feel are important to build friendships. We learn how to recognise what bullying is and learn the importance of manners and what good manners look like.
Computing
This term we will be looking at Algorithms. We will learn that algorithms are a set of instruction and how they work. We will create our own algorithms through unplugged and computer-based lessons. We will understand that a computer needs clear instructions to make things happen. Finally, we will develop problem solving strategies to debug errors.
RE
Our topic this term is 'Gospel' and we will be asking the question "What is the good news Jesus brings?" We will be looking at the teachings of Jesus, and how he gave instructions of how people should behave and treat each other. We will study the
the story of Jesus choosing Matthew the tax collector as one of his 12 disciples, a man nearly everyone disliked!