Useful websites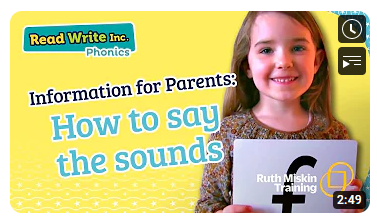 How to say the sounds
Accurate pronunciation of the speed sounds is vital. This video shows how to produce the sounds accurately as 'pure' sounds in order to support your children with their blending and segmenting (learning to read and write using phonics)
How to say the sounds video

Oxford Owl Parent page
Supporting parents and carers with learning at home
With a library of activities and resources for every stage of the learning journey, curated by the team at Oxford University Press, we are here with inspiration to help your little ones learn, grow and flourish at home, in the classroom and beyond.
Just click on the sections in the menu to explore by subject, or use the options below to uncover content by age group.
Oxford Owl Parent page

Steyning CofE Primary EYFS YouTube channel
Links to handwriting and phonics (FRED) videos made by our teaching staff to support your children's development and understanding at home.
Steyning Primary EYFS YouTube channel