SEND
Special Educational Needs and Disability
The term 'Special Educational Needs' is used to describe learning needs or disabilities that make it harder for children to learn than most children of the same age. Children with Special educational needs and/or disabilities (SEND) are likely to need extra or different help from that given to other children their age. This help is known as special educational provision.
At Steyning C of E Primary, we believe that every child should be able to take part in all activities on offer, enjoy the same experiences and use the same facilities. We are proud to be a truly inclusive school. We strive to support all children to enable them to achieve. We acknowledge the individual needs of our children and employ strategies to meet these needs. For some children there are occasions when further additional support may be needed to help them achieve their potential and special educational provision may be necessary.
In this area of our website, you will find information regarding SEND in Steyning C of E Primary School. Please see the SSC area of our website for information about our Special Support Centre.
Our SEND Policy explains in detail how we will support and make provision for children with special educational needs (SEND). It explains the roles and responsibilities of everyone involved in providing for children with SEND.
Please also see our Special Educational Needs & Disability Information Report which will answer questions you may have regarding any SEND matters.
For more information or advice, please contact: Mrs Nicky Parkin SENDCo, Assistant Head and Designated Safeguarding Lead, via the School Office: 01903 813420.
Click here to view our school's Vision and Values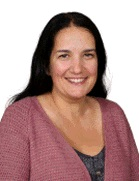 Mrs N Parkin
SENDCo
Assistant Head for Inclusion
Designated Safeguarding Lead.
Please click here for the West Sussex local offer.