Forest School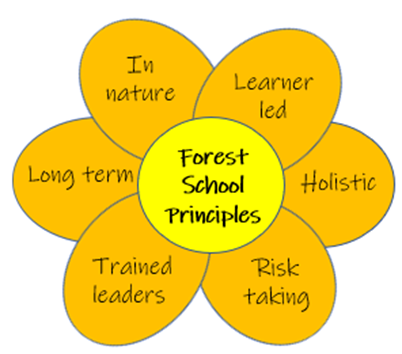 Forest School fully reflects our school values of: love, happy, respect, collaboration, curious and brave through its principles and aims.
Forest School aims to inspire our children about nature, it nurtures their self-esteem and gives them an opportunity to become more independent learners as well as to work as a team to improve their communication skills. Forest school builds up a child's resilience and allows for risk taking in a supervised environment. Encouraging children to learn in a natural playground with freedom of choice where they can concentrate on their own needs and development.
Forest School is a holistic approach to learning with play and discovery at its heart. By taking part in Forest School, children are revisiting their roots away from screens and using their imagination. We hope children take what they learn in the forest back into the classroom to support their academic learning and mental wellbeing.
Here are some pictures of our staff learning about Forest School themselves.