Year 6
Welcome to Year 6!
The Teachers and Teaching Assistants in Year 6 are:
Buzzards Class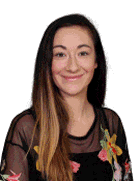 Miss Messina-Reeve
Teacher

Mrs Ridley
Teaching Assistant
Stoats Class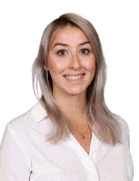 Miss O'Brian
Teacher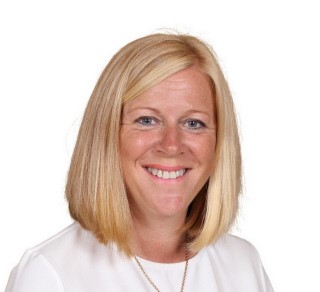 Mrs Spano
Teaching Assistant
Team Leader: Miss Messina-Reeve
We would like to take this chance to welcome you and your child to Year 6 and to introduce the team. Year 6 is made up of two classes, Buzzards and Stoats. The teachers are Miss Messina-Reeve (UKS2 Team Leader) and Miss O'Brian. Supporting us in the classroom, we have 3 wonderful adults who work as Teaching Assistants and 1:1 Support Staff, Mrs Spano, Mrs Ridley and Miss Jenson. We all feel very passionate about Year 6 and believe that we provide them with a nurturing, engaging and inspiring environment to enable them to become more rounded learners, ready to make the next step into secondary school.
Year 6 is a very important time in your child's education; we hope to ensure that it is a very happy and rewarding time filled with exciting opportunities. Over the year, your child will continue to be encouraged to become more independent and to take ownership of their own education. Throughout Year 6, we will focus on helping your child reach the standard required for the end of Key Stage 2, for which they will sit tests in the Summer Term. We strongly believe that, by working together, we can help ensure that your child will reach their full potential.
Summer Topic - Hola Mexico (Mini Topic - ID)
Bienvenido a Mexico! We're going to explore this unique country, from its towering temples to its fun-packed festivals. We will start the topic by learning about the 'Day of the Dead' and create 3-D painted skulls which are used to celebrate the life of those who have passed. We will be using 'Holes' as our whole class reader where we will explore a range of new terminology and focus on our comprehension skills. We'll read traditional Mayan myths and legends, and use these to inspire our own writing. Using maps, we'll locate Mexico and explore its natural features. We'll discover what daily life is like and how it has changed over time. At the end of the project, we'll listen to Mayan music and learn a traditional song. We will explore; the flavours of Mexican food, create fit for purpose piñata's and enjoy the vibrant colours of Mexico through art.
In amongst this wonderful topic we also have a number of memorable events lined up to make the final term at Steyning CofE Primary School the best it can possibly be! We can't wait to go to The O2 to sing as part of the 'Young Voices' choir; visit the Isle of Wight for our 4 day residential; create the famous Year 6 Green Goblins and of course prepare for our next journey in education at our chosen secondary schools.
During this topic and whilst preparing for transition, we will enjoy a mini topic - ID. In this topic we will look at what makes us unique, we will look at fingerprints and genetics, likes and dislikes and explore where we come from. This will also incorporate Relationships, Sex and Health Education.
SATs Revision
Literacy – Exploring and developing written and verbal skills:
During our Literacy lessons, we will continue to deepen our knowledge of the Y6 vocabulary, grammar and spelling objectives, intertwining them with our written work. We will create non-chronological reports about Day of the Dead and write a portal story inspired by a captivating video called 'Dia De Los Muertos', using a range of techniques to create different atmospheres. Throughout our written journeys we will continue to develop our note-taking skills, developing initial ideas, editing and evaluating our own work and the work of others. As well as improving our written skills in Literacy we will also partake in debates to improve our speaking and listening skills, holding balanced arguments and supporting our opinions with facts and statistics.
Reading – Comparison between films and books:
Stanley Yelnats' family has a history of bad luck, so when a miscarriage of justice sends him to Camp Green Lake Juvenile Detention Centre (which isn't green and doesn't have a lake) he is not surprised. Every day he and the other inmates are told to dig a hole, five foot wide by five foot deep, reporting anything they find. The evil warden claims that it is character building, but this is a lie and Stanley must dig up the truth.
Our book this half-term is Holes by Louis Sachar, we will continue to develop our reading and comprehension skills focusing on the 6 VIPERS strands: vocabulary, inference, prediction, explanation, retrieval and summarising. We will be exploring the link between films and books. We will be reading Holes and comparing the written version to the film. We will analyse the author's techniques for engaging their audience, and how this compares to the decisions made by the director of the movie. Holes is a fantastic book and provides brilliant opportunities to piece together evidence in order to predict what will happen next and how the story is connected together.
Maths – Real-Life Problem-Solving
We will be using the first two weeks after Easter to revise key concepts in preparation for the SATs.
Following this, we will use the rest of the year to develop our real-life problem-solving skills within an enterprise project. We will be required to draw on a range of skills including statistics, money and calculation.
Science - Light
In light, we will be investigating how light travels and the effect this has on shadows. We will also use the idea that light travels in straight lines to explain that objects are seen because they give out or reflect light into the eye and explain that we see things because light travels from light sources to our eyes or from light sources to objects and then to our eyes.
History - Mayan civilization
In History, we will be learning about the Mayan civilization. The Maya civilization began long ago in a place called 'Mesoamerica'. This huge area is made up of Mexico and part of Central America. They were experts at reading the stars and even built their cities as a map of the sky! They were also inspired by the creatures of the forest and shared many legends about animals, plants and nature spirits.
We will use a range of sources to understand what everyday life was like and examine the decisions made by the Mayans, using evidence to support our judgements. We will then draw on wider knowledge of other civilisations to suggest possible reasons for the fall of the Maya.
Geography
In Geography lessons, we will locate Mexico and sketch a map to show its key human and physical features and make comparisons between Mexico and England. We will develop our understanding of the Chihuahuan Desert and how it's impacted people, animals and plant species found there. Finally, we will explain how humans function in different parts of Mexico, comparing their lifestyles.
Art - Day of the Dead Clay Skulls
We will look at images from Día de los Muertos (Day of the Dead), celebrated from 31st October–2nd November and use a range of materials to create a 3-D Day of the Dead skull. We will finalise our skulls by painting them with a range of beautiful patterns and bright colours.
Design and Technology - Piñatas
Whilst learning about Mexican celebrations, we will spend time creating party piñatas. We will be applying design skill by identifying features of a design which will appeal to the intended user, follow and refine a logical plan with annotated sketches making decisions around materials, resources and structures. We will use selected tools and equipment precisely and safely including retractable craft knives and hot glue guns, accurately measuring, cutting, shaping and assembling our piñatas.
Computing - Computer Science – Algorithms and Coding
This half-term's focus is 'Computer Science'. In Computing lessons, we will learn how to create story animations in Scratch. Key skills will include: debugging when things do not run as expected; anticipating the variables that will be required to achieve the desired effect and adding voice sounds.
RSHE - 'Families, friends, and relationships' and 'How our bodies change'
In RSHE lessons, our first focus will be on relationships. We will learn about where to seek help if our family relationships are making us feel unhappy or sad and recognise that friendships have ups and downs and can be worked through and resorting to violence is never right. We will understand the meaning of the term 'self-respect' and how it links to our own happiness.
Later in the term we will be learning about how our bodies change in SRE. We will identify what constitutes a positive, healthy relationship and consider the meaning of the word love and the variety of different meanings that it has. We will learn about adult relationships and the human life cycle and about human reproduction (how a baby is made and how it grows).
RE - Gospel
This half-term, we will be exploring the question 'What would Jesus do?' We will learn how Christians believe that the Gospel of Jesus is not just about setting a good example, but also about healing the damage done (by sin) in the world). We will learn about a range of Jesus' teachings and we will relate these to activities undertaken by Christian groups and by the church.