Year 6
Welcome to Year 6!
The Teachers and Teaching Assistants in Year 6 are:
Buzzards Class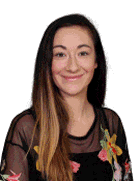 Miss Messina-Reeve
Teacher

Mrs Ridley
Teaching Assistant
Stoats Class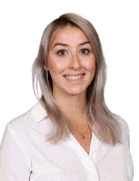 Miss O'Brian
Teacher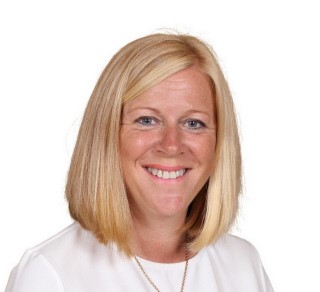 Mrs Spano
Teaching Assistant
Team Leader: Miss Messina-Reeve
We would like to take this chance to welcome you and your child to Year 6 and to introduce the team. Year 6 is made up of two classes, Buzzards and Stoats. The teachers are Miss Messina-Reeve (UKS2 Team Leader) and Miss O'Brian. Supporting us in the classroom, we have 3 wonderful adults who work as Teaching Assistants and 1:1 Support Staff, Mrs Spano, Mrs Ridley and Miss Jenson. We all feel very passionate about Year 6 and believe that we provide them with a nurturing, engaging and inspiring environment to enable them to become more rounded learners, ready to make the next step into secondary school.
Year 6 is a very important time in your child's education; we hope to ensure that it is a very happy and rewarding time filled with exciting opportunities. Over the year, your child will continue to be encouraged to become more independent and to take ownership of their own education. Throughout Year 6, we will focus on helping your child reach the standard required for the end of Key Stage 2, for which they will sit tests in the Summer Term. We strongly believe that, by working together, we can help ensure that your child will reach their full potential.
Spring 1 Topic - A Child's War
A siren sounds, a building crumbles, a Spitfire zooms overhead. Take cover. It's 1939 and Britain is at war. Deep down in the Anderson shelter, learn why nations are fighting and why child evacuees must make the long journey from their homes and families into unknown territory. Read the diary of Anne Frank, written whilst hiding from the terrifying stormtroopers in a secret annexe, and try to empathise with her hopes and fears. Make do and mend. Cook up a family meal from meagre rations. Delve deep into a bygone era, when loose lips sink ships. And, as peace is declared, let's get ready to celebrate. Mr Churchill says 'It's an unconditional surrender.'
SATs Revision
This half term Year 6 pupils will begin weekly homework. This will be set using CGP revision guides and will focus on Maths and GPS. These guides will help the children prepare for their SATs in May. These guides have been purchased by the Friends of Steyning C of E Primary School.
Literacy
This half term, we will continue to start our sessions with a GPS focus (Grammar, Punctuation & Spelling) - this will further develop our children into independent and confident writers, with the tools they need to succeed. We will focus on a range of genres during this half term including story writing based upon a short clip 'The Lighthouse Keeper', we will take a different approach to diary writing looking at Graphic Novels and the diary of Anne Frank and finally creating genre packs to include letter writing, propaganda posters, leaflets, diaries, stories and NCRs. We will continue to focus on embedding our grammar learning as well as ensuring our work is well edited, Year 5 & 6 statutory spellings are being used and that we are using cursive handwriting.
Maths – Fractions, Decimals and Percentages
We will begin this half term by revising our understanding of equivalent and simplifying fractions. We will then apply our knowledge of these to order, compare, add, subtract, multiply and divide fractions with different denominators. We will then progress onto developing our understanding of the connection between fractions, decimals and percentages (FDP). We will learn FDP equivalents in different contexts, using these to calculate fractions and percentages of amounts.
Within all lessons, children will have the opportunity to use manipulatives to support their learning, and apply their understanding of a concept to solve problems. Times tables are also a central part of all learning half term so please encourage your child to practise these at home.
Reading - Letters from the Lighthouse by Emma Carroll
Our book this half term is Letters from the Lighthouse by Emma Carroll, a historical mystery set during World War II. In Guided Reading lessons, we will continue to focus on developing our VIPERS skills (vocabulary, inference, prediction, evidence, retrieval and summarise). Throughout this reading journey we will learn more about World War 2 applying our learning across the curriculum and making links.
Science - Electricity and Light
Linked to World War II, we will be learning about light and electricity. In light, we will be investigating how light travels and the effect this has on shadows. We will then explore how the number and voltage of cells impacts the brightness of a lamp or volume of a buzzer, giving reasons for variations in how components function. We will use recognised symbols when representing a simple circuit in a diagram.
History
There are many fascinating aspects of World War II to study and each week in the topic will be dedicated to one of these. These include: evacuation, rationing, The Home Front, The Battle of Britain, The Blitz, propaganda, D-Day, VE Day and the creation of the United Nations. Over the course of the topic, we will be adding to a timeline to support our understanding of the key events throughout World War II, using this to investigate cause, effect and consequence. We will be evaluating the decisions made by key leaders at the time, and the impact these had on the war and peoples' lives at the time.
Geography
In Geography lessons, we study the impact that population movement had on countries at the time. We will use maps and atlases to 'track' war efforts and use these to examine successes and failures. We will locate countries involved in the war efforts, and compare geographical similarities and differences.
Art - Henry Moore
Art this half term will be inspired by Henry Moore's shelter drawings. We will begin by evaluating his artwork with a focus on light and shade. We will reflect upon how Moore uses these to create mood and atmosphere, and bring the scene to life. We will then create our own WW2 scene inspired by Henry Moore's work.
Design and Technology - Cooking and Nutrition
Linked to our learning of rationing, we will cook popular wartime dishes using a range of cooking techniques and develop our understanding of how the ingredients were grown during World War II, compared to today.
Design and Technology - Anderson Shelters
Whilst learning about The Blitz, we will look at images of Anderson shelters to determine what they were made from and how they were constructed. We will use a range of materials to construct a structurally sound miniature Anderson shelter. We will use our structures to test loading capacity, using rubble or sand. We will record their results on a spreadsheet, highlighting the most effective structures.
Computing - Digital Literacy
This half term's focus is 'Digital Literacy'. In Computing lessons, we will: learn about the difference between the World Wide Web (www) and the internet; discover what LAN and WAN are and explain how search engine results are ranked.
PSHE - Living in the Wider World: Digital Literacy
In PSHE lessons, our focus will be on internet safety. We will be learning to: understand how the internet can have a negative impact on our mental health; understand the reasons why social media, some computer games and online gaming are age restricted; know why it is important to keep personal information private online; know different types of online scams people our age may experience, including 'phishing'; explain how social media can mislead or misrepresent reality and explain what it means to have a positive digital footprint, and why this is important. All discussions and learning activities will be recorded in our class 'Me and My World Reflection Book'.
RE - Judaism
This half term, we will be learning about Judaism with a focus on the celebrations of Rosh Hashanah and Yom Kippur. We will learn about the Jewish traditions linked to New Year, understand how Jews ask for forgiveness and learn about their place of worship (a synagogue). By the end of the unit, we will be able to answer the question: 'What impact do Rosh Hashanah, the Days of Repentance and Yom Kippur have on the lives of believers?' We will be challenged to compare how different religions seek forgiveness.