Year 6
Welcome to Year 6!
The Teachers and Teaching Assistants in Year 6 are:
Buzzards Class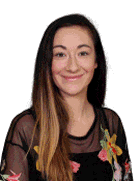 Miss Messina-Reeve
Teacher

Mrs Ridley
Teaching Assistant
Stoats Class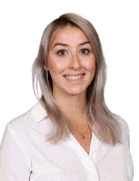 Miss O'Brian
Teacher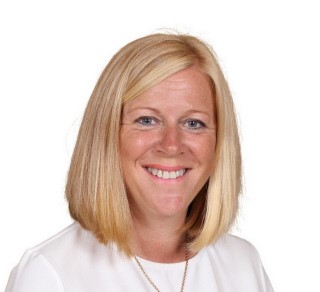 Mrs Spano
Teaching Assistant
Team Leader: Miss Messina-Reeve
We would like to take this chance to welcome you and your child to Year 6 and to introduce the team. Year 6 is made up of two classes, Buzzards and Stoats. The teachers are Miss Messina-Reeve (UKS2 Team Leader) and Miss O'Brian. Supporting us in the classroom, we have 4 wonderful adults who work as Teaching Assistants and 1:1 Support Staff, Mrs Spano, Mrs Ridley, Mrs Harvey-Lucas and Miss Martin. We all feel very passionate about Year 6 and believe that we provide them with a nurturing, engaging and inspiring environment to enable them to become more rounded learners, ready to make the next step into secondary school.
Year 6 is a very important time in your child's education; we hope to ensure that it is a very happy and rewarding time filled with exciting opportunities. Over the year, your child will continue to be encouraged to become more independent and to take ownership of their own education. Throughout Year 6, we will focus on helping your child reach the standard required for the end of Key Stage 2, for which they will sit tests in the Summer Term. We strongly believe that, by working together, we can help ensure that your child will reach their full potential.
Hola Mexico!
Bienvenido a Mexico! We're going to explore this unique country, from its towering temples to its fun-packed festivals. We will start the topic by learning about the 'Day of the Dead' and create 3-D painted skulls which are used to celebrate the life of those who have passed. We will be using 'Holes' as our whole class reader where we will explore a range of new terminology and focus on our comprehension skills. We'll read traditional Mayan myths and legends, and use these to inspire our own writing. Using maps, we'll locate Mexico and explore its natural features. We'll discover what daily life is like and how it has changed over time. At the end of the project, we'll listen to Mayan music and learn a traditional song. We will create piñata's and best of all, create the famous Year 6 Green Goblins!
Literacy – During our Literacy lessons, we will continue to deepen our knowledge of the Y6 vocabulary, grammar and spelling objectives, intertwining them with our written work. We will create non-chronological reports about Day of the Dead and write a portal story inspired by a captivating video called 'Dia De Los Muertos', using a range of techniques to create different atmospheres. Throughout our written journeys we will continue to develop our note-taking skills, developing initial ideas, editing and evaluating our own work and the work of others. As well as improving our written skills in Literacy we will also partake in debates to improve our speaking and listening skills, holding balanced arguments and supporting our opinions with facts and statistics.
Reading – For Guided Reading we will be exploring the link between films and books. We will be reading Holes and comparing the written version to the film. We will analyse the author's techniques for engaging their audience, and how this compares to the decisions made by the director of the movie. Holes is a fantastic book and provides brilliant opportunities to piece together evidence in order to predict what will happen next and how the story is connected together.
Maths – This term we will be revising key concepts to prepare us for secondary school. We will be focusing on fractions, decimals and percentages to start with. We will be learning how to add, subtract, multiply and divide fractions, and will use these strategies to solve problems in different contexts. From here, we will progress on to exploring the connection between fractions, decimals and percentages.
Science – Our focus this half-term is 'Light'. In lessons we will be applying a range of scientific skills - including recording accurate data, setting up fair tests and drawing and presenting conclusions - to investigate a range of concepts. These include discovering how light travels, how and why different shadows are formed and what colour a shadow is.
DT & Art – We will create a 3-D clay skulls after learning about 'Dia de Los Muertos' (Day of the Dead) - we will look at bright designs and work on moulding skills. We will use glue guns safely to make pinatas, traditionally linked to Mexican celebrations, we will decorate them using a range of techniques and share them at our leavers festival. We will create pieces of artwork based upon the Mexican landscape using bright bold colours and patterns.
History - In History, we will explore the history of the ancient Maya civilisation, and how their environment, beliefs, architecture and mathematical knowledge made the Maya one of the most sophisticated ancient civilisations. We will explore ancient ruins including Chichen Itza.
Geography - We will use world maps and satellite images to locate Mexico, identifying which hemisphere it is in, its location in relation to the equator, and its surrounding countries. We will sketch a map of the country, showing aspects of its human and physical geography, including major cities, surrounding seas, mountain ranges, airports and tourist resorts. We will use a range of non-fiction books to find out about daily life in Mexico, especially what it's like for children of a similar age. We will compare life in cities to more rural areas.
Computing – This half-term's lessons are all centred around 'Algorithms and Coding'. Within this unit, we will be using the program Scratch to improve our coding skills. We will be learning to create codes with variables to achieve a desired effect, how to debug algorithms that do not run as expected and how to organise code into functions to make it easier to read.
RSHE - We will cover the final part of our RSHE curriculum, 'How our bodies change' and 'Sexual health' during this half-term. Please see our RSHE policy for further information about this. As well as this, we will look at 'Families, friends and relationships' and 'Basic First Aid'
RE – Lailat al Miraj celebrates the story of Muhammad's Night Journey. The angel Jibreel (Gabriel) is said to have visited Muhammad while he slept near the Kabah in Mecca and taken him on a 666-mile journey to the farthest mosque, the Al-Aqsa mosque in Jerusalem, on the back of a winged creature called Buraq. We will explore the story from this point, looking at the instructions Allah gave Muhammed for Muslims to follow and look at how The Night Journey is celebrated around the world.