Year 5
Welcome to Year 5!
The Teachers and Teaching Assistants in Year 5 are:
Moles Class
Mrs Doyle
Teacher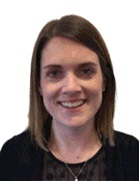 Mrs Wetjen
Teachers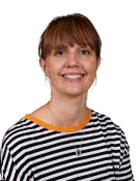 Mrs Duynisveld
Teaching Assistant
Muntjacs Class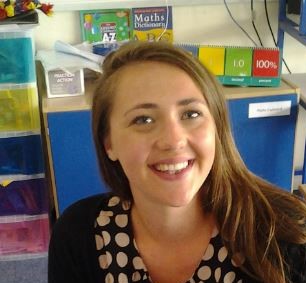 Miss Dillingham
Teacher
Mrs Liddiard
Teaching Assistant
Team Leader: Miss Messina-Reeve
We would like to take this chance to welcome you and your child to Year 5 and to introduce the team. Year 5 is made up of two classes, Moles and Muntjacs. The teachers are Mrs Doyle, Mrs Wetjen and Mrs Dillingham. Supporting us in the classroom, we have 2 wonderful Teaching Assistants, Ms Duynisveld and Mrs Liddard.
Over the course of Year 5, the children will be encouraged to be more independent and take ownership of their own education. By doing this, we believe that they will become more rounded learners who are ready to move into Year 6. To ensure that they are ready for this, we will ask parents to support children in learning their times tables, practise spellings and read regularly at home. During Year 5, the children are given opportunities to have memorable experiences, from building a moving vehicle in our 'egg-mobile' challenge to working collaboratively during our residential trip. We believe that these experiences, alongside our topics, will ignite a love of learning in your child.
Autumn 1 Topic - Alchemy Island
Maths - In Maths this term, we will be looking at number, place value and the four operations. We continue to practice our times tables through the use of TTRockstars and apply our known facts to solve problems within real life situations.
Literacy - Using the book 'Harry Potter and the Philosopher's Stone' by JK Rowling we will write a letter in role, improve our descriptive writing, as well as studying poetry and playscripts. As always, Year 5 grammar and punctuation will continue to be a focus throughout this unit.
Geography - This term in Geography we will be learning how to use the eight points of a compass, four and six-figure grid references, symbols and key (including the use of Ordnance Survey maps) to build our knowledge of the United Kingdom and the wider world.
Art and Design - We will be using our sketchbooks to record our observational drawing, reviewing and revisiting our ideas will allow us to improve our mastery of art and design techniques. We will also be studying great artists, architects and designers in history.
PSHE - This term we will be looking at what it is to be part of a team, the attributes needed, sensitivity when working with others and how to support those around us.
Science - We will compare and group everyday materials on the basis of their properties. Using our knowledge of solids, liquids and gases we will decide how mixtures might be separated, including through filtering, sieving and evaporating. Investigations will include discovering how some materials will dissolve in liquid to form a solution, and describing how to recover a substance from a solution.
Computing - This term we will be creating our own websites using Google Sites. During this topic, we will research what makes a good website, evaluate the layout of websites and use this knowledge to design an appealing and informative website about our topic.
R.E - We will be studying Creation this term, diving deeper into the Christian creation story and opposing ideas; including Cosmology and Evolution.
Music - This half-term in music we will be studying a unit of work called 'Dancing in the Street'. We will be listening and appraising this song and others. These include, 'I Can't Help Myself', by The Four Tops, 'I Heard it Through the Grapevine', by Marvin Gaye, 'Ain't No Mountain High Enough', by Marvin Gaye, and 'You Are The Sunshine of My Life', by Stevie Wonder. We will also be playing games, singing, playing instruments, improvising, composing, performing and sharing our work.
P.E - TBC