Year 5
Welcome to Year 5!
The Teachers and Teaching Assistants in Year 5 are:
Moles Class
Mrs Doyle
Teacher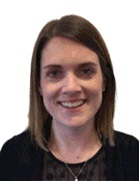 Mrs Wetjen
Teachers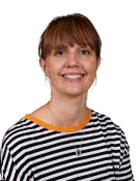 Mrs Duynisveld
Teaching Assistant
Muntjacs Class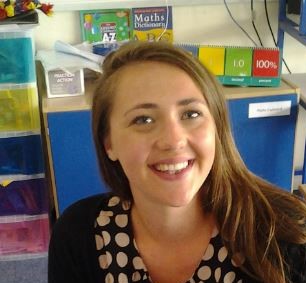 Miss Dillingham
Teacher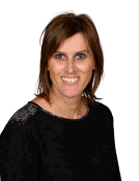 Mrs Liddiard
Teaching Assistant
Team Leader: Miss Messina-Reeve
We would like to take this chance to welcome you and your child to Year 5 and to introduce the team. Year 5 is made up of two classes, Moles and Muntjacs. The teachers are Mrs Doyle, Mrs Wetjen and Mrs Dillingham. Supporting us in the classroom, we have 2 wonderful Teaching Assistants, Ms Duynisveld and Mrs Liddard.
Over the course of Year 5, the children will be encouraged to be more independent and take ownership of their own education. By doing this, we believe that they will become more rounded learners who are ready to move into Year 6. To ensure that they are ready for this, we will ask parents to support children in learning their times tables, practise spellings and read regularly at home. During Year 5, the children are given opportunities to have memorable experiences, from building a moving vehicle in our 'egg-mobile' challenge to working collaboratively during our residential trip. We believe that these experiences, alongside our topics, will ignite a love of learning in your child.
Summer Topic - Pharaohs
Let's travel back 5000 years to ancient Egypt, cruising along the Nile and entering a world of mysteries, curses and mummies.
Maths
In Maths this term, we will continue to build on our understanding of decimals through adding and subtracting decimals, sequencing decimals, and multiplying and dividing decimals. We will move onto identifying, comparing, and measuring angles which will help us calculate angles around a point.
Literacy
Using the book Secrets of a Sun King by Emma Carroll we will write persuasive letters in character as Lil writing to a nurse to persuade them to let her visit her grandad. As we move through the text we will write diary entries, descriptive scenes, and a Trip Advisor review. Our Guided reading lessons will build on our understanding of the text, giving us opportunities to identify techniques that Emma Carroll uses in her story writing and learn new vocabulary.
History
This term in History we are going to learn first-hand about the gruesome, yet fascinating, process of mummification. We'll write a report about Howard Carter's famous discovery and use different sources to research Tutankhamun's tomb. We'll also consider whether it was right to open Tutankhamun's tomb, or whether it should have been left as it was. Studying historical sources will help us learn more about the Pharaohs, the Egyptian gods, and ancient religious beliefs.
Geography
In Geography we will be using maps to locate Egypt, comparing the land use maps from the past with the present. Studying the human and physical features of the River Nile and Egypt will help our understanding of how tourism has impacted Egypt.
Art and Design
We'll draw Egyptian artefacts in detail, focusing on symbols and design features. Once our artefacts have been sketched, we will learn how to turn our small drawings into larger drawings by learning about scaling.
RSHE
In RSHE we will be looking at relationships with others, identifying our VIPs (very important people) and how we can care for those we love. We will be discussing the importance of thinking before you act and identifying ways to calm down when feeling angry or upset. Understanding when it is right to keep a secret will help us identify healthy and unhealthy relationships.
Computing
In computing, we will be building our foundation skills in coding. As we will be looking at coding over the whole summer term, this first half-term we will be focusing on decomposing algorithms using logical reasoning, using the 'if' and 'else' command, writing a simple programme and detecting errors made. These skills will allow us to have strong foundations for next term where we begin to use Scratch.
R.E
Our topic for this term is the Gospel, what would Jesus do? During this term we will be learning about what Christians believe the Gospels teach about how to treat others. We will be looking at the parable of the wise and foolish builder to understand how Christians behaviour is impacted by the teachings in the Gospels.