Year 4
Welcome to Year 4!
The Teachers and Teaching Assistants in Year 4 are:
Adders Class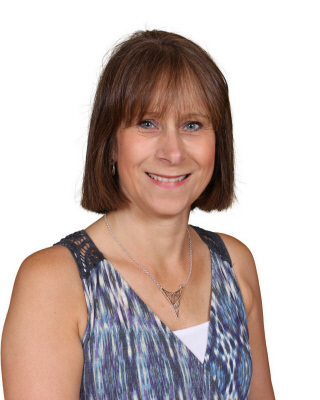 Mrs Croke
Teacher
Ms Rose
Teaching Assistant
Badgers Class
Mrs Scozzi
Teacher
Mr Phipps
Teacher
Mrs Duffett
Teaching Assistant
Team Leader: Mrs Croke
We would like to take this chance to welcome you and your child to Year 4 and to introduce the team. Year 4 is made up of two classes, Adders and Badgers. The teachers are Mrs Cara Croke (LKS2 Team Leader), Mrs Emily Scozzi and Mr Simon Phipps. Supporting us in the classroom, we have 2 wonderful Teaching Assistants: Ms Rose and Mrs Duffett. We also have support from the SSC from Mrs Funnell.
Over the year, your child will continue to be encouraged to become more independent and to take ownership of their own education. Throughout Year 4, we will focus on helping your child reach the standard required for the end of Lower Key Stage 2 and help them complete the new Year 4 Multiplication Tables Check. We strongly believe that, by working together, we can help ensure that your child will reach their full potential.
Autumn Topic - Bottoms, Burps and Bile
Open wide – let's take a look inside. We're on a voyage of discovery to investigate the busy world inside your body. Do you have a toothy grin or a winning smile? Take dental impressions and test the effects of sugary substances on your pearly whites. Follow a tasty morsel as it makes its way through your digestive system, helped by some mouthwatering saliva. And don't forget the importance of good hygiene at both ends. And whilst we're talking business, could you recognise an animal just by its poo? Are you brave enough to take the challenge? Make a working model of the digestive system and use it to persuade others to eat healthily. Learn how to look after this marvellous belching, squelching, mixture making machine we call our body.
Literacy – During our Literacy lessons, we will continue to deepen our knowledge of the Y4 vocabulary, grammar and spelling objectives, intertwining them with our written work. We will be writing imaginative stories, creating a world inside the digestive system. Later in the term, we will be writing poems about teeth and follow this with persuasive writing about the importance of visiting the dentist.
Reading – For Guided Reading we will be reading Demon Dentist, by David Walliams - it is a fantastic book and provides brilliant opportunities to think creatively, make predictions and discuss how images support reading.
Maths – This term we will be focusing on number sense and the four written operations. We will recap rounding, place value and begin to look at both bigger numbers, as well as smaller numbers and those less than one.
Science – Our focus this term is 'Animals including humans' where we will be describing the simple functions of the basic parts of the digestive system in humans and identifying the different types of teeth in humans and their simple functions. Later in term, we will be constructing and interpreting a variety of food chains, identifying producers, predators and prey
Art – This term we will be experimenting with a number of art mediums including drawing pencils, watercolours and pastels. We will be exploring tonal and textural qualities and developing a knowledge of 'white space'. This will result in us creating a detailed picture of the human eye.
D.T - We will be using a range of design skills and tools to create our own toothpaste boxes, a model of our digestive system and a life-size set of teeth!
Computing – This term's lessons are all centred around basic computing skills. We will be formatting tables, inserting images and adding hyperlinks. These skills will help us work with spreadsheets later in the term.
RSHE – In the Autumn we will be focusing on our emotions and ways in which we can look after our own mental wellbeing. We will also look at self-care, boundaries and resilience.
RE – Our title for this term in R.E is Creation within Christianity and we will explore what we can learn from the creation story. In the second half-term, we move to incarnation and exploring the trinity.