Year 3
Welcome to Year 3!
The Teachers and Teaching Assistants in Year 3 are:
Foxes Class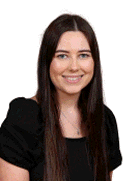 Miss Sturgeon
Teacher
Mrs Bransbury
Teaching Assistant
Frogs Class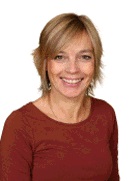 Mrs Robinson
Teachers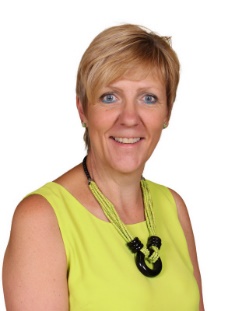 Mrs Shipp
Teacher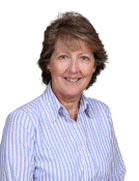 Mrs Willis
Teaching Assistant
Team Leader: Mrs Croke
Welcome to Year 3. The transition from KS1 to KS2 is a very important one, and we have a brilliant team to ensure this goes as smoothly as possible. The team is made up of two classes, Foxes and Frogs. The teachers are Miss Sturgeon, Mrs Robinson, Mrs Shipp and Ms Salmon. We are very lucky to have the support of Mrs Bransbury, Mrs Willis, Mrs Rolfe and Mrs Hocking, who are invaluable in supporting the children. In Year 3 we explore some fantastic topics. During the year, we enjoy celebrating the life and books of Roald Dahl Day with a special Roald Dahl day. We create our own model robots using junk metal, spend time in our local area on the River Adur, and travel back in time to the Stone Age, Bronze Age and Iron Age. The children look at predatory animals, plants, food chains, habitats and learn the key parts and functions of animals and plants.
Spring 1 Topic - Mighty Metals
Mighty metals are everywhere! From earrings to rockets, metals have shaped the world we live in today. This half term, we're going to become fantastic physicists, exploring the world of forces, metals and materials. We're going to start by building our fantastic robots out of scrap metal materials. Hopefully, we'll have the opportunity to visit a playground to explore the forces that help us to slide and swing, and push and pull!. Then, we'll bring in toys from home to investigate how they work. We'll look closely at levers and explore how they help us to lift heavy objects. To learn more about forces, we'll make spinners, play with parachutes and make magnetic games. We'll also investigate iron, think about why some metals rust and discover the properties of different metals. Using pots, pans and other metal objects, we'll use our artistic skills to create embossed patterns and pictures. We're also going to read the fantastic story – The Iron Man, written by Ted Hughes.
Maths
We will continue to study the relationship between the 2,4 and 8 times tables and how we can use doubling and halving to help us in solving contextual problems related to these numbers. We will be studying new key words such as factors, multiples and products when exploring multiplication and division.
Literacy
To start our Mighty Metals topic, we will look into the wonderful world of Wallace and Gromit and their marvellous yet wacky inventions! We will be creating inventions of our own, using explanation texts to describe how these are useful and how these would be created in our world today. This will be supported by our understanding of materials, and what we know already about different types of metal such as copper, iron and tin. Our reading text this term is the classic, 'The Iron Man', by Ted Hughes. We will be using this text as a stimulus for writing our own newspaper articles reporting on the sighting of the Iron Man on the cliffs! We will continue to practise our spellings, grammar and punctuation every week.
History
We will be researching the history of robots, and how robotic computers and machines have helped humans in completing a range of tasks, some of which humans are unable to do themselves such as travelling into Space and landing on the planet Mars!
Geography
We will be using maps and atlases to locate countries all over the world, where robots are most commonly found and have been created. We will be studying the links between these countries, and why robots have been designed in these places.
Science
Our topic for science this term is 'Forces and Magnets'. We will start the topic by taking a trip to the local park to explore the forces that are used when we use our favourite play equipment. We will be using our scientific knowledge and skills to carry out investigations to discover how the forces of gravity and friction can affect forces. We will then be investigating magnets and exploring what materials are magnetic.
Art and Design
We will be looking at the work of Eric Joyner, and using our sketchbooks to mirror some of his work focussing on robots. We will be looking at the terms 'foreground' and 'background' in helping us to sketch and create collages to show these in our own Art.
RSHE
In our Me and My World (RSHE) topic this term, we will start to look at how we all have rights and with these rights comes responsibilities. We will then look at rules and laws and how they help us to keep safe. We will then move on to appreciating the diversity of our local and national communities and start to recognise the meaning of the term 'stereotyping' and how this can impact on our identities.
Computing
In Computing this term, we will be exploring the use of search engines to research and collect information. We will be looking at key words related to search engines, and practice refining our searches.
RE
We will be studying Judaism and the Jewish holiday of Shavuot 'The Feast of Weeks' which celebrates the wheat harvest in the land of Israel. We will be learning about the different traditions followed during this holiday.