Year 3
Welcome to Year 3!
The Teachers and Teaching Assistants in Year 3 are:
Foxes Class
Miss Sturgeon
Teacher
Mrs Bransbury
Teaching Assistant
Frogs Class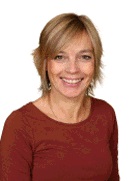 Mrs Robinson
Teachers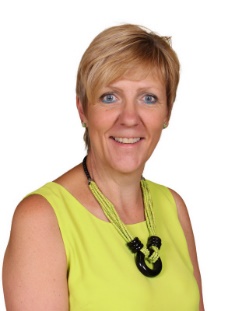 Mrs Shipp
Teacher
Mrs Willis
Teaching Assistant
Team Leader: Mrs Croke
Welcome to Year 3. The transition from KS1 to KS2 is a very important one, and we have a brilliant team to ensure this goes as smoothly as possible. The team is made up of two classes, Foxes and Frogs. The teachers are Miss Sturgeon, Mrs Robinson, Mrs Shipp and Ms Salmon. We are very lucky to have the support of Mrs Bransbury, Mrs Willis, Mrs Rolfe and Mrs Hocking, who are invaluable in supporting the children. In Year 3 we explore some fantastic topics. During the year, we enjoy celebrating the life and books of Roald Dahl Day with a special Roald Dahl day. We create our own model robots using junk metal, spend time in our local area on the River Adur, and travel back in time to the Stone Age, Bronze Age and Iron Age. The children look at predatory animals, plants, food chains, habitats and learn the key parts and functions of animals and plants.
Autumn Topic - Scrumdiddlyumptious
We're going to enjoy a yummy journey of discovery, sampling fantastic fruits and tantalising treats! This term we will be starting the topic by having an exotic fruit tasting session. We'll bring in samples of fruits and vegetables, so we can investigate them using our senses. Will we like everything we taste? We'll try different types of bread. We will look closely at different fruits and vegetables and sketch what we can see inside and outside. We will follow recipes and learn about foods from around the world. Our science work will focus on food groups and how food can be altered. Using fruits and vegetables, we will make arty printing and sculptures. We'll also learn about fascinating discoveries made by the physicist James Lind. We will also explore how we can support Fairtrade and how the charity supports farmers in other continents of the world. We will read 'Charlie and the Chocolate Factory' by Roald Dahl.
Maths - This term, we will start off by looking at number and place value. Children will be working towards representing, comparing and ordering numbers up to 1000. We will then move onto exploring addition and subtraction with a view to building our understanding of formal methods. We will be introducing the children to TT Rockstars, a fun online programme that supports the recall of their times tables.
Literacy - We will start our writing journey by writing recounts about our summer holidays. We will be writing: adverts, poetry, instructions, and biographies. We will be building our writing stamina to work towards writing our own version of parts of Charlie and the Chocolate Factory.
Reading - Our reading revolves around Roald Dahl's fantastic adventure - Charlie and the Chocolate Factory. Your children may already be familiar with this book, or the films that have been based on it. We spend time looking at the context in which the book is written, the rich vocabulary that Dahl uses and answering questions related to the text, in a whole class reading environment - so all children can access this fantastic story. If you don't know the story… Little Charlie Bucket is poor, very poor...and he loves chocolate, but his family - consisting of Mum, Dad, and two sets of bed-bound grandparents - can only afford to buy him his favourite Willy Wonka chocolate bar once a year for his birthday. Cold and starving, Charlie discovers fifty pence in a snow-filled gutter and buys two bars of the irresistible chocolate. Finding himself one of five lucky children to have found the much-coveted 'Willy Wonka's Golden Ticket' he is invited on a guided tour around the reclusive, yet prodigiously brilliant, world-famous chocolatier's factory.
Science - We will be studying the theme 'Animals Including Humans'. This will involve 'Nutrition' and 'Skeletons'. We will spend time looking at what makes a balanced diet and how we keep ourselves fit and healthy. After the first half-term, we will move onto 'Skeletons', where we look at the different forms of skeleton and their function.
Art - In art, we will start to develop our sketching skills by looking at a range of different fruits and using pencils and charcoals to add shade and tone. We will move onto creating a two-colour print, using printing inks and polystyrene tiles. Giueseppe Archimboldo is the inspiration behind our collage artwork. We will also be using clay to produce our own models of the exotic fruit we have looked at and tasted throughout the term.
Me and My World - in our 'Me and My World' sessions, we will be focussing on how to maintain positive physical and mental health. We will look at the strategies that we can use to support our mental health and who can help us if we need support.
Design Technology - this term we will be exploring, designing, and creating our own fruit smoothies to serve in our very own 'Smoothie Cafe'.
Computing - In our Computing sessions we will explore touch-typing and looking at a range of spreadsheets, using Purple Mash.
RE - In our RE lessons we will be studying the Creation Story and exploring the question 'What do Christians learn from the Creation Story.