Year 2
Welcome to Year 2!
The Teachers and Teaching Assistants in Year 2 are:
Owls Class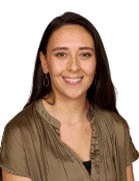 Miss Norbury
Teacher

Miss Foord
Teaching Assistant
Woodpeckers Class
Mr Carter
Teacher
Mrs Aldridge
Teaching Assistant
Team Leader: Miss Norbury
Welcome to Year Two! We are very excited to welcome you to our team. Year two has two classes, Owls, taught by Miss Norbury (KS1 team leader) with the assistance of Miss Foord, and Woodpeckers, taught by Mr Carter and assisted by Mrs Aldridge. We are all very excited about helping the children develop and our roles in supporting them in their learning journey. Our classrooms are full of life and fun and we love working with the children to reach their full potential.
Year two is a particularly interesting time in the children's lives; it marks the end of their KS1 time in school and over the year, we will help prepare them on the journey towards KS2. We believe in developing the children's independence, confidence and passion for learning. Throughout Year two, we will focus on helping your child reach the standard required for the end of Key Stage One, for which they will sit tests in the Summer Term. Year two will be full of fun and adventure as we embark on voyages with pirates, stroll through the ancient streets of Steyning, brew unbelievably weird, fascinating potions and will finish by ploughing our way through our scented gardens. You wouldn't want to miss it!
Spring 1 Topic - Street Detectives
This way or that way? Where should we go? Up to the local shops or down to the cricket fields? Let's learn about our local community, looking at houses old and new and finding out how our streets have changed through history. Steyning is a fascinating place, let's make maps and plans of the streets around us. What can we see? What can we find? Whereabouts do you live? Ready to roll, Street Detectives? Get your clipboards and cameras – it's time to start investigating.
Maths
In Maths this term, we will be continuing to investigate money. We will look at finding different combinations for the same amount and selecting appropriate coins. We are then moving onto multiplication and what this means. We will focus on making groups of amounts and the different ways this can be represented (groups, lots of, arrays and within number sentences).
Literacy
In Literacy this term, we are beginning by immersing ourselves in the world of poetry. We are looking at rhyming couplets as well as traditional rhymes such as 'Pat-a-cake pat-a-cake' and 'Sing a song of sixpence'. Afterwards, we will be writing our own detective stories based upon the wonderful book 'Hermelin and the Street Detective' written by the author Mini Grey. To go alongside the detective theme, as a class we will be sharing other detective stories.
History and Geography
This term in History, we will be furthering our understanding of our locality's history. We will take a walk through the historical streets of Steyning and explore how it has changed through time. We will ask for local residents to come in and share their personal experiences of these changes. As we walk through the streets of Steyning, we will learn how to create simple landmarks on maps and how to use locational language such as near and far, left and right.
Art and Design
We will be using our sketchbooks on the go to create line drawings of buildings in our town. We will begin to use texture, tone and shade. We use these sketches to create paintings in which we will experiment with lightening and darkening paint not using white and black. Linking to our Geography focus, we are planning to create a collaborative print of an aerial map of the streets we have walked.
PSHE/Computing
This term we will be making cross curricular links within PSHE and computing, focussing on Internet Safety. We will learn about how to keep ourselves safe online, who to trust and how to deal with any worries we might have.
R.E
We will be studying Judaism this term. We will be looking at our key question 'What is Hanukkah?', learning about why this time is important and what is done to celebrate.