Year 2
Welcome to Year 2!
The Teachers and Teaching Assistants in Year 2 are:
Owls Class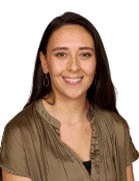 Miss Norbury
Teacher

Miss Foord
Teaching Assistant
Woodpeckers Class
Mr Carter
Teacher
Mrs Aldridge
Teaching Assistant
Team Leader: Miss Norbury
Welcome to Year Two! We are very excited to welcome you to our team. Year two has two classes, Owls, taught by Miss Norbury (KS1 team leader) with the assistance of Miss Foord, and Woodpeckers, taught by Mr Carter and assisted by Mrs Aldridge. We are all very excited about helping the children develop and our roles in supporting them in their learning journey. Our classrooms are full of life and fun and we love working with the children to reach their full potential.
Year two is a particularly interesting time in the children's lives; it marks the end of their KS1 time in school and over the year, we will help prepare them on the journey towards KS2. We believe in developing the children's independence, confidence and passion for learning. Throughout Year two, we will focus on helping your child reach the standard required for the end of Key Stage One, for which they will sit tests in the Summer Term. Year two will be full of fun and adventure as we embark on voyages with pirates, stroll through the ancient streets of Steyning, brew unbelievably weird, fascinating potions and will finish by ploughing our way through our scented gardens. You wouldn't want to miss it!
Autumn Topic - Land Ahoy!
Yo-ho-ho and a bottle of rum! Get ready to take to the high seas and set sail in search of treasure! Get your sea legs on, it's time to sail the salty seas. This term we are going to find out about boats and ships of all shapes and sizes. We are going to be creating wanted posters to help catch the pesky pirates from lands afar, writing poetry and looking at stories about the seas. We will be make a boat, sink a ship, fly a flag and navigate the world just like Captain Cooke. We will sing a sea shanty whilst cleaning the poop deck and search the grounds for hidden treasure! That's land ahead, me buckos! Let's get t'ship, t'port!
English - In our English lessons we will begin by revisiting different forms of grammar and punctuation, with the focus of writing our own wanted posters to help catch the famous pirates from across the seven seas! We will be writing our own adventure stories based on the book: The Night Pirates, written by Peter Harris.
Art and DT – We will begin with observational sketching of pirate related objects. We will focus on using the skills of line, tone and texture. In D+T we will learn about the different parts of a pirate ship and their functions and then create our own junk-modelled pirate ships!
Maths - In Maths we will begin by recapping place value, focussing on 1 digit and 2 digit numbers and their value. We will revisit how to represent these numbers using: jottings, representational drawings and physical objects. We will be developing our recognition and understanding of addition and subtraction.
Science - As part of our Science we will be learning about everyday materials and their uses in everyday life. We will begin by recognising materials and sorting them using different classification methods. We will then read the story: Sir Charlie Stinky Socks and the Really BIG Adventure, which will pose the question of different materials and their suitability of use.
Geography - In Geography we will be learning about the four countries and seas of the U.K. We will build on our knowledge of human and physical features, identifying them in our surrounding environment. We will use these skills to develop and plot our pirate maps to find the buried treasure!
RE - In Religious Education we will be focussing on the Creation story as written in the Bible and learning about how God's love for the world he created and the population within it.
Computing - We will begin by refreshing our memories of basic computing admin skills, such as: logging on and off; using the web; using a creative programme to create a piece of art using different digital skills.