Year 2
Welcome to Year 2!
The Teachers and Teaching Assistants in Year 2 are:
Owls Class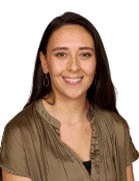 Miss Norbury
Teacher

Miss Foord
Teaching Assistant
Woodpeckers Class
Mr Carter
Teacher
Mrs Aldridge
Teaching Assistant
Team Leader: Miss Norbury
Welcome to Year Two! We are very excited to welcome you to our team. Year two has two classes, Owls, taught by Miss Norbury (KS1 team leader) with the assistance of Miss Foord, and Woodpeckers, taught by Mr Carter and assisted by Mrs Aldridge. We are all very excited about helping the children develop and our roles in supporting them in their learning journey. Our classrooms are full of life and fun and we love working with the children to reach their full potential.
Year two is a particularly interesting time in the children's lives; it marks the end of their KS1 time in school and over the year, we will help prepare them on the journey towards KS2. We believe in developing the children's independence, confidence and passion for learning. Throughout Year two, we will focus on helping your child reach the standard required for the end of Key Stage One, for which they will sit tests in the Summer Term. Year two will be full of fun and adventure as we embark on voyages with pirates, stroll through the ancient streets of Steyning, brew unbelievably weird, fascinating potions and will finish by ploughing our way through our scented gardens. You wouldn't want to miss it!
Summer 2 Topic - Scented Garden
Let's tiptoe through the tulips together and discover the sights, sounds and smells of the garden. This half-term we'll find out the different parts of plants, what their life cycle is and how to look after them. We will ask the experts questions and appreciate the beauty of flowers. We'll write an information booklet about plants; follow instructions; enjoy the story of Jack and the Beanstalk and write stories of our own.We will discover our green fingers when we plant and tend to our own herb garden which we will use to make our own salads!. Our senses will help us describe and sort a range of smells, and we might even make beautifully scented products. We'll look at the Impressionist work of Van Gogh and his famous still life painting 'Sunflowers' before learning about the wacky Contemporary work of Yayoi Kusama. At the end of our project and after working hard developing, caring and growing our very own Scented Garden, we'll be potting up and having a Garden Sale!
Maths
In Maths this term, we will continuing our learning of measurement. We will take a closer look at mass, capacity and temperature. Finding different combinations for the same amount and selecting appropriate coins. We are then moving onto multiplication and what this means. We will focus on making groups of amounts and the different ways this can be represented (groups, lots of, arrays and within number sentences).
Literacy
We will be immersed in the classic tale of Jack and the Beanstalk! To begin with, we will ensure the children know the 'original' version of the story. We will build a narrative sequence and, who knows, we might even change the classic story to include some twists in the tale! We will be creating an information booklet about the plants we are growing and instructions of how to keep them alive.
Science
This term in Science, we will learn about what living things need to survive, beginning with the study of plants. We will learn about the different parts of a plant and their functions, what plants need to survive before using this knowledge to grow our own blooming buds! We transfer this knowledge to understand the life cycles of other living things such as humans. Our learning will end with finding out what a healthy lifestyle looks like and how to live one.
Art and Design
We will be sitting in the round to paint still lifes in the style of Van Gogh. There will be sunflowers and vases for us to study and sketch before adding our own contrasting colours on top. We will also use our understanding of contrasting colours to create art in the style of Yayoi Kusuma, the Japanese contemporary artist who is famous for her love of colour and pattern!
PSHE
This term we will be making cross curricular links within PSHE and Science, focussing on healthy living. We will learn about how to lead a healthy lifestyle and the importance of a balanced diet, exercise and good hygiene.
Computing
We will be using our impressive algorithm knowledge to plan and make our own coding. We will be following different programmes to design and build our own codes. If we find any errors, we will debug them!
R.E
In R.E this half-term we will be learning about the religion of Islam and what Jumu'ah is. We will learn about the story of Bilal as he was the first ever muezzin! We will also learn about the different objects that people of the Islamic faith use to pray.